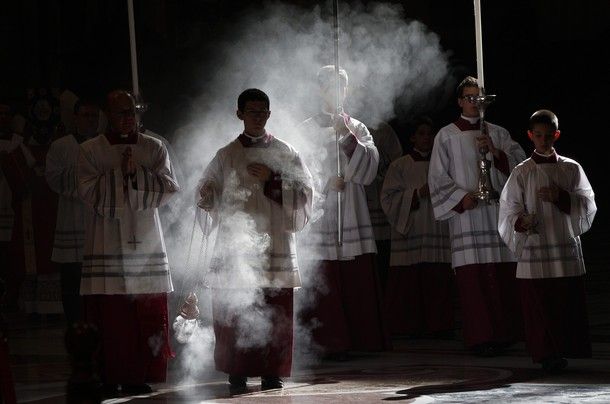 Altar Servers
A PRAYER FOR ALTAR SERVERS:
Father in heaven, your Son, Jesus Christ showed his love for you by serving his needy brothers and sisters. We now ask you to give us your help as we serve you and your people. Open our mouths to praise you in word and song. Open our ears to hear your word. Open our hands to do your work well. Take from our hearts all evil and disturbing thoughts. Help us know what we should do, and do it well. Help us serve reverently at your holy altar, and give you praise and glory now and forever. Amen.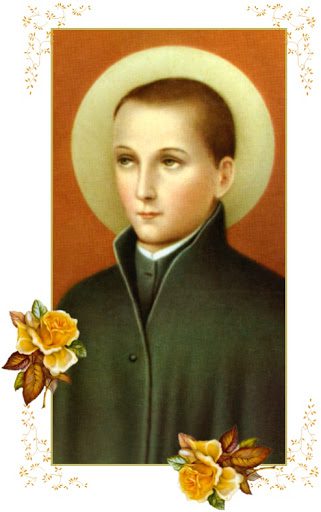 ST. JOHN BERCHMANS
FEAST DAY: NOVEMBER 26
St. John Berchmans was born the eldest son of a shoemaker in 1599 at Diest, Belgium. At a very young age he wanted to be a priest, and when thirteen he became a servant in the household of one of the cathedral canons at Malines. After his mother's death, his father and two brothers followed suit and entered religious life. In 1615 he entered the Jesuit college there, becoming a novice a year later. In 1618 he was sent to Rome for more study and was known for his diligence and piety, and his stress on perfection even in small things. That year his father was ordained and died six months later. John was so poor and humble that he walked from Antwerp to Rome. He died at the age of 22 on August 13. Many miracles were attributed to him after his death; he was canonized in 1888 and is the patron saint of altar servers.  Catholic Tradition 
Any youth who has made their First Communion is eligible to become an Altar Server.  Please fill out the contact form below for more information.